Last night I deleted an email by mistake and had to go into the trash to retrieve it. I was a little surprised to see one in there titled "Dear Liam," so I opened it up.
KiKi? I didn't know she could read let alone write. Before I knew it, Kiki's mother Kat was IM'ing me about some suspicious email she had found on her computer and
showed me this
.
Looks like I'll be making a trip to England soon to talk to Kiki's dad.
And whoa! It's Thursday already. How did that happen? It's He Blogs/She Blogs day.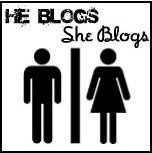 Head on over and see what Petra wrote. Maybe just Petra since I'm writing like I was on a bender. Whatever, just come. There'll be cookies.